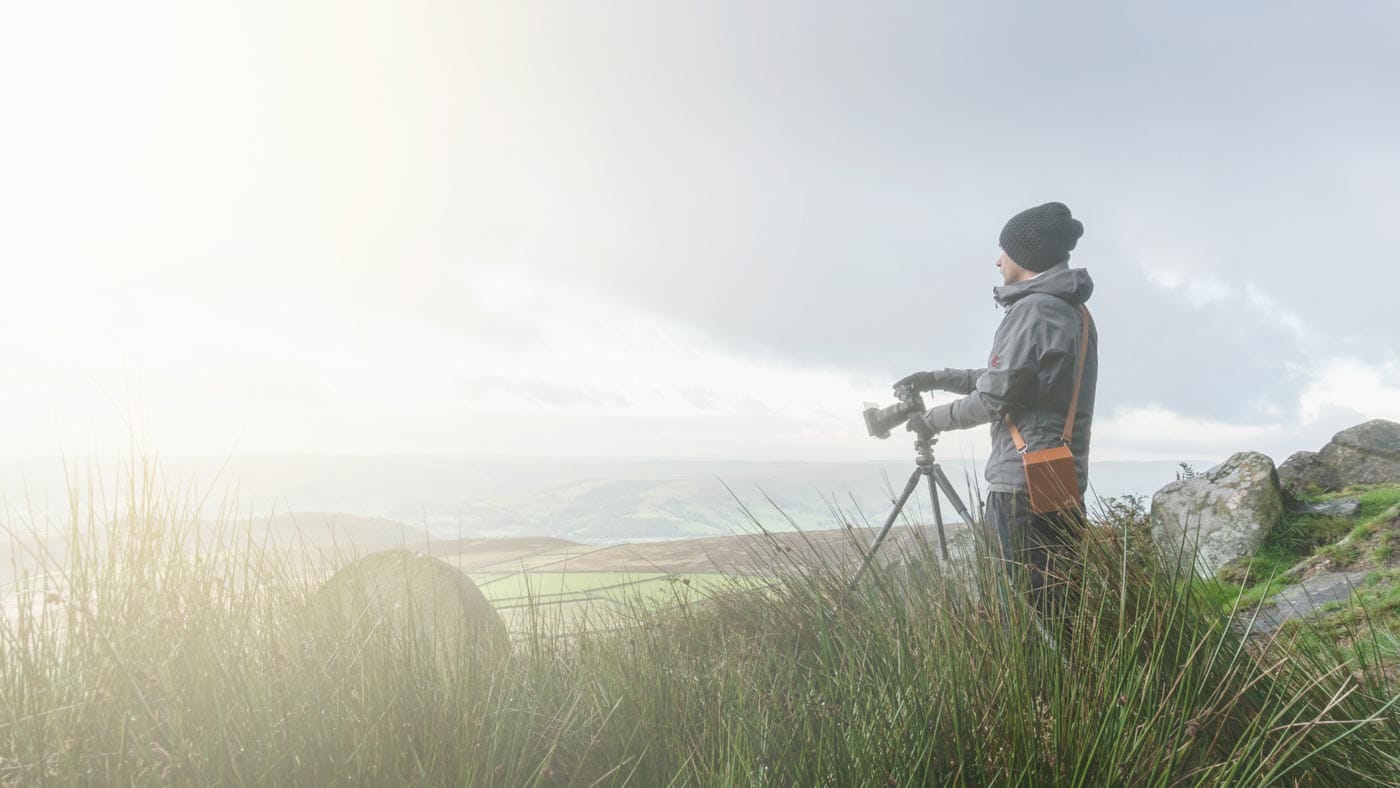 Landscape & portrait photographer
James Abbott is an editorial and advertising photographer producing eye-catching landscape and portrait images for editorial, commercial and private clients. And despite being based in Cambridge – one of the flattest parts of the country – you'll regularly find him exploring the UK's hills, mountains and expansive coastline shooting landscapes and teaching workshops. He's also the Author of The Digital Darkroom: The definitive Guide to Photo Editing.
In each of his images, James aims to capture a sense of place that tells the viewer a story and this approach has earned him a number of awards over the years. He also regularly contributes to some of the UK's best photography magazines and websites including Amateur Photographer, Digital Camera World, Digital SLR Photography, Tech Radar and WEX Photo & Video among many others. James is also a Vanguard tripod ambassador.
Photography journalist
Before working as a freelance landscape photographer and journalist, James worked at Practical Photography magazine where he was Deputy Editor. With this editorial photography and magazine journalism experience, he understands exactly how words and images work together and can produce high-quality words and picture packages for clients. For photography and journalism commissions, photography workshops and print sales get in touch here.
Selected clients and publications
Fujifilm UK, Sony Experia, Anglia Ruskin University, Mid-Cheshire College, Rachel Jeffrey Contemporary Jewellery, S4 Engineering, Hire a Camera, Ely Aviation, LGN Media, WEX Photo & Video, Amateur Photographer, Digital Camera World, Tech Radar, Outdoor Photography, Digital SLR Photography, digit!, Savoir Tout Faire en Photographie, Digital Photographer, PhotoPlus, Photography Week, Practical Photography, Trail, Country Walking, Digital Photo, Trail Running, Mother & Baby
Awards
2018 Winner NiSi Filters Waterfalls Photo Contest
2017/18 Finalist HIPA 'The Moment' Portfolio & The Moment categories
2016 Commended Sony World Photography Awards
2013/14 Finalist HIPA 'Creating the Future' B&W category
2012 Professional Runner up G-Technology Driven Creativity Awards
2011 Winner Poster Printing UK Open Photography Competition
2011 Winner creative match NovemberFlair Photography
2011 Shortlisted G-Technology Driven Creativity Awards
2010 2nd place B&W Colour Confidence Photography Competition
2010 Shortlisted G-Technology Driven Creativity Awards
2007 Merit winner Fujifilm Distinctions
Partners & sponsors