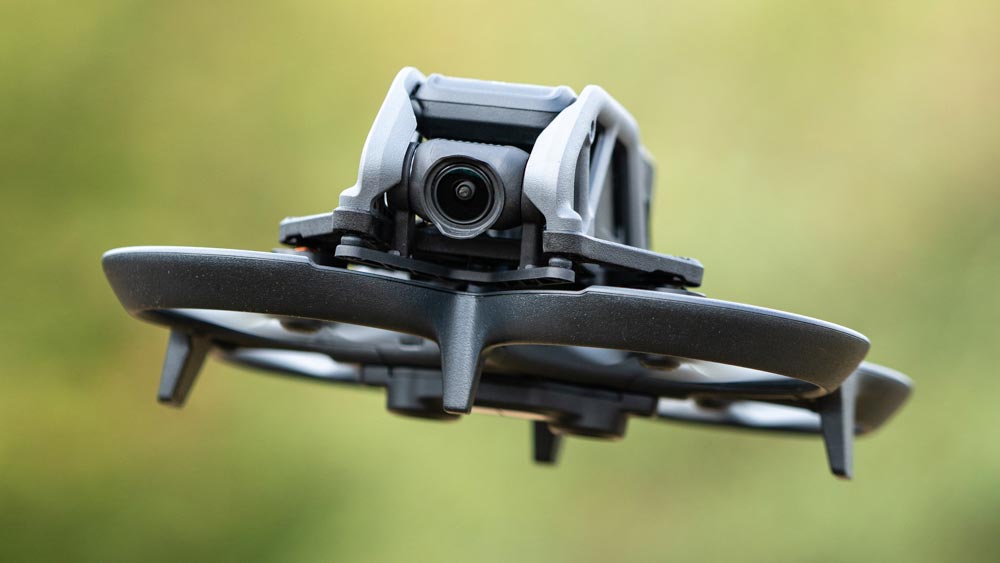 The DJI Avata is an exciting new FPV drone aimed at both FPV beginners and seasoned experts capable of flying in acro mode. Thanks to the intuitive DJI Motion Controller, even absolute beginners can capture immersive FPV video with ease. Check out these two videos showing the fantastic video quality of the DJI Avata, as well as the 1080p FPV feed captured in DJI Goggles 2.
Flying the DJI Avata is incredibly simple using the DJI Motion controller, which can perform exceptionally well in even complex environments; this is the controller that's included in the two kits available. The downside to this controller is that you can't fly backwards or vertically with it, or fly in Manual/Acro mode. For this, you'd need to purchase the DJI FPV Remote Controller 2 separately.
DJI Avata example video shot in 4K at 50fps
DJI Avata video examples shot in 4K at 50fps in a mixture of locations to show video quality and how the drone performs with the DJI Motion Controller. The controller at first appears to be an odd inclusion in the kits, but its easy and intuitive to use in a range of environments and ideal for beginners.
DJI Goggles 2 1080p FPV feed from the DJI Avata
1080p FPV video feed from the DJI Avata captured using the DVR built into DJI Goggles 2. These are the latest FPV goggles from DJI and provide a clear and detailed FPV view from the Avata's camera.
Click here to purchase for DJI Pro-View Combo including DJI Goggles 2 on Amazon
---
Improve your drone photography and video skills with a 1-2-1 drone training session
Improve your photography and Photoshop skills with a 1-2-1 training session
If you enjoyed this post you can support this blog on Ko-fi here
Check out more of my Photoshop tutorials on my blog, or visit my YouTube channel where you can subscribe to stay up to date with new videos www.youtube.com/jamesabbottphoto
To take a look at my landscape photography click here